I know i only posted yesterday but as Will Mealey said so kindly; 'do a blog post everyday otherwise ill be bored and you dont want that...' so i guess i have no choice but to post because he really is soooooooo scary!
and just for him, im going to blog about Mens Fashion;
i had to do a little research into this because its not something that i tend to know a lot about but during said 'research' which involved trawling through numerous pictures of hot, muscular men (thanks to the 2011 catwalks of Westwood and Gautier with special thanks the bare-chested 'outfits' at Armani and Dolce & Gabbana) i uncovered some really questionable 'fashion trends' although -speaking for the women of the world - i wasnt complaining....
Dont you just feel for me, this whole blogging thing is such hard work...
-and yes, i will be nice enough to attach some pictures;
Now, im all for quirky individualism but you seriously would have to have MASSIVE balls (both literally and metaphorically) to walk down the street following That trend.
From a female point of view - if you can pull that off then you should be on the catwalk, not the sidewalk - but take note of Ed Westwick (Better know was Chuck Bass from Gossip Girl);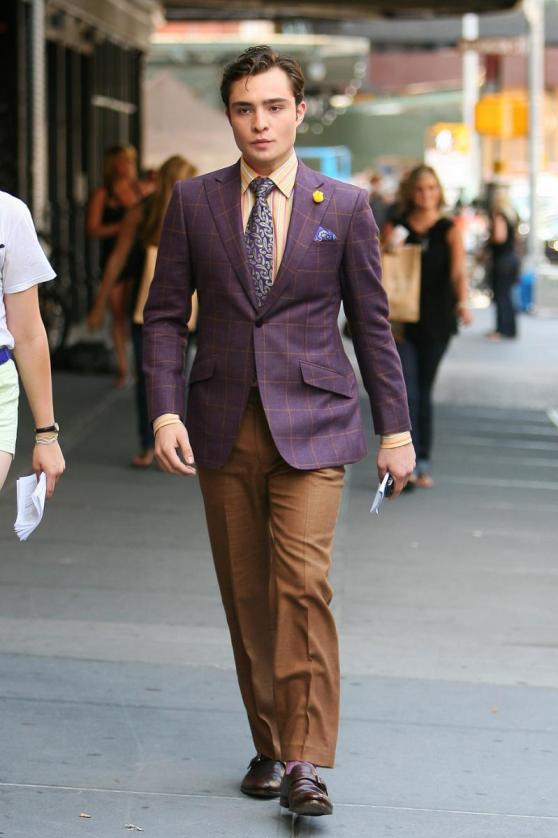 Girls are impartial to men in a suit.
-why do you think i wanted to go Braintree Sixth Form... Boys in 'business dress'? Yes please!
Much love;
Fashionologist
xoxo