WAKE UP!
Sorry for the sudden intrusive but haul yourself out of the warmth of your bed this morning, drag yourself over to any computer/laptop equipment and get-to-sale-shopping on River Island. Their 'post Christmas' sales have commenced earlier this year (as opposed to previous years where they were after christmas hence their name - 'post christmas'). If you need an excuse to go shopping then here's a tip to show your selflessness this christmas time; grab those few extra bargains to fill out your presents to your friends and if you just so happen to see those pair of studded leather shoes boots left in your size - well then it must be fate!
As you can tell, I have been up to shop in this sale, up since 6am when the sale first started. With 4 cups of heavily sweetened tea, 2 strawberry nutrigrain bars and a whole lot of hard earned cash spent (in support of the ecomonmy of course); you should see the bargains that I got my hands on today...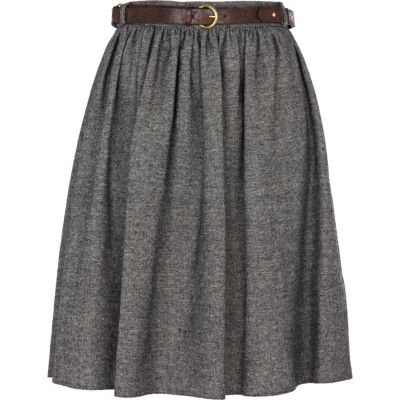 £25 £15
Team with cream knee high socks and chocolate brown brogues, or if you want a little more individuality wear with a pair of fur lined aviator inspired ankle boots for a vintage, fashionable take on a traditional school ma'am look!
A word of advice;
Be careful not to buy too much; rememeber its christmas in 4 days!
Much love;
Fashionologist
xoxo